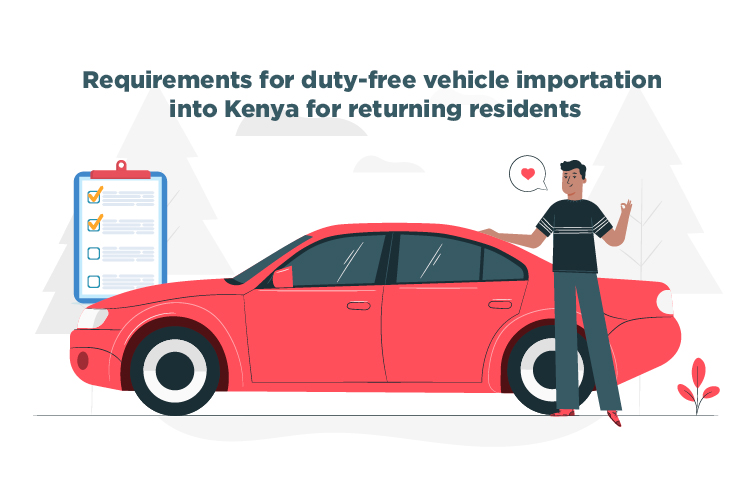 Have you been living abroad and planning to return to Kenya permanently? Then this article is for you. Once you get back to Kenya, you will probably need a vehicle to use within the country, and it would save you a good amount of money, if you could get it into the country duty-free. Many Kenyans living abroad know that the government of Kenya allows returning residents to import one vehicle duty-free into the country, what they don't know, however, is the process, and the requirements for this exemption.
Returning Resident
Firstly, let's clarify who a returning resident is. According to the Kenya Revenue Authority (KRA), a returning resident is any person who has been residing outside of Kenya for at least two years, and who is now changing their residence to Kenya. Such a person must not have lived in Kenya for a period amounting to three months within these two years.
Regulations and Requirements
First of all, the usual regulations for importing cars to Kenya still apply, therefore, they still have to meet the age limit for importing second-hand vehicles in Kenya, they would still need to have their vehicles inspected for roadworthiness and the vehicle would have to be a right-hand drive vehicle. Follow this link to learn more about the regulations for importing a second-hand vehicle into Kenya.
However, to qualify to import the vehicle into Kenya duty-free, the following additional requirements must be met:
You must be over 18 years old.
You must be returning to Kenya permanently and not only visiting for some time.
The vehicle must be registered in your name for a period of at least 365 days excluding the shipment period.
The vehicle should arrive within 90 days of the owners arrival
The owner must have stayed in the foreign country for at least two years
Within the two years that the owner has been away, they ought not to have stayed in Kenya for a period exceeding 90 days in aggregate.
Import documents must be submitted to KRA at least 7 days before the arrival of the car.
Returning residents from left hand drive countries
But, what if you were living in a left-hand drive (LHD) country? This means that the vehicle you have been using is LHD and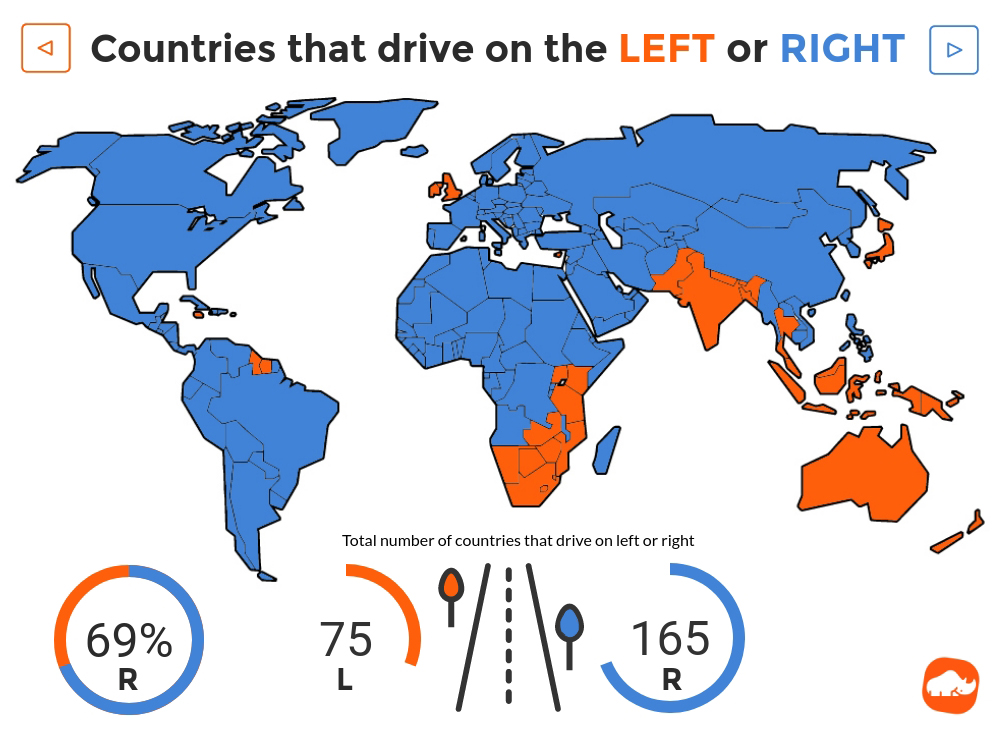 therefore cannot be imported into Kenya as Kenya only allows imports of right-hand drive (RHD) vehicles.
But do not fret, as, since 2014, the government now allows a returning resident from a LHD country to buy and import a similar vehicle from a RHD country into Kenya duty-free.
However certain conditions apply for this exemption too:
You must prove that you owned a LHD vehicle in the country you resided in, and which you used for at least one year before returning to Kenya.
You must show proof of disposal (transfer of ownership) of the LHD vehicle previously owned before relocating to Kenya.
The current retail selling price (CRSP) of the newly acquired right-hand vehicle must not be higher than the previously owned LHD vehicle.
The engine capacity (CC) of the newly acquired right-hand vehicle must not be higher than the previously owned LHD vehicle.
The imported right-hand vehicle must be of the same category as the previously owned LHD vehicle in terms of engine rating.
This vehicle replacement offer does not apply to buses or minibuses with more than 13 seats and load carrying vehicles with a capacity of more than two tones.
The right-hand vehicle replacement must comply with all necessary Kenya Bureau of Standards (KEBS) requirements such as it must not be more than 8 years of age at the time of import and must undergo KEBS mandated inspection in the country of export.
Documents Required
For the duty-free process to commence, you will be required to provide certain documents, this include:
Original Passport (older passport may be necessary if the present one was issued within the last 2 years)
KRA PIN Certificate
Bill of Lading
Vehicle Inspection Certificate
Documents showing proof of LHD vehicle disposal
Vehicle invoices/
Vehicle Log book
Once your clearing agent starts the process, a KRA officer does a thorough vetting, and if everything is found to be in order, your car is released to you immediately.
In the case that KRA has doubts about your paperwork, it will be processed provisionally upon your providing adequate security to cover the tax liability. An inquiry will then be started, and KRA will furnish you with the results within 21 days from the date that the paperwork was submitted.
If your car does not pass KRA inspections, you will be required to pay for all taxes and any liable penalties in full.
Conclusion
If you meet the above-noted requirements, then you will have no problem with KRA once the unit arrives. However, we always recommend speaking to your clearing agent as laws and interpretations do change from time to time.
Seaways LTD is the leading logistics, freight forwarder, and customs broker in East Africa. We can help you choose the right car, make sure it complies with all regulations, handle the shipping and clearance process and deliver the vehicle to your doorstep.
To clear your duty-free (also duty paid) vehicle, you can visit our logistics portal, where you can easily manage the whole clearance process online and get your car cleared and delivered to your destination of choice. Seaways Ltd has been in operation for over 30 years and is offering you over 30 years of professional experience in the importation and logistics industry.