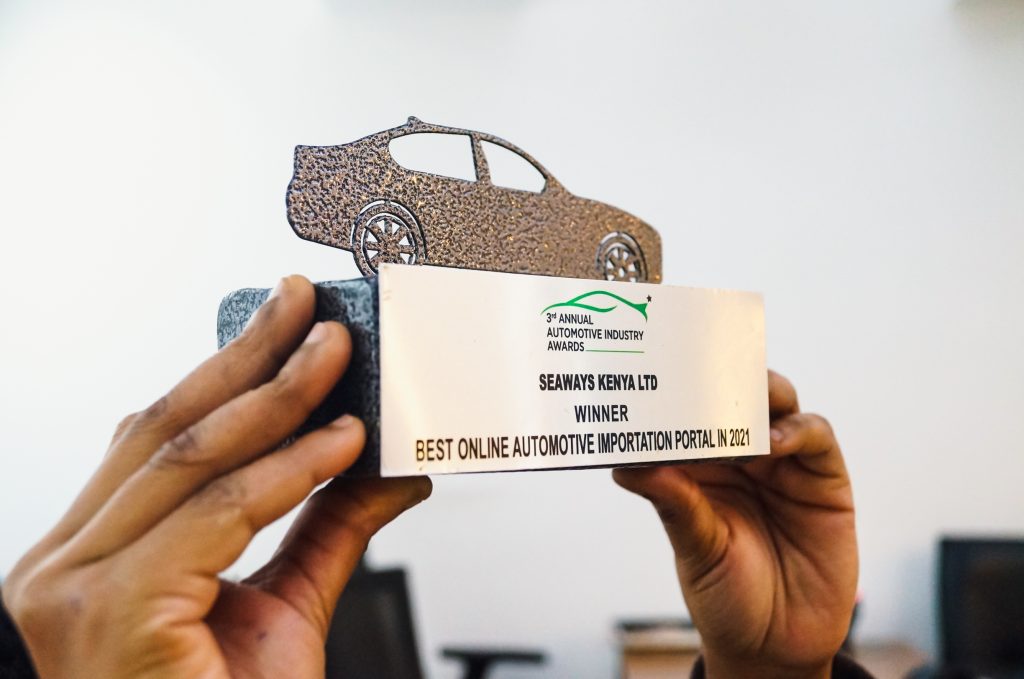 We would like to express a lot of Joy, for the 3rd year in a row, we have been awarded the best online car importation portal during the 3rd Automotive industry Excellence Awards 2021.
With over 30 years in the automotive industry, we have been working hard every day to ensure our clients get to enjoy the most efficient way to access our services.
We have revolutionized the industry with two major portals:
Our car importation portal, www.garimoto.net where clients access over 500, 000 cars from all the leading auction houses in Japan, offering a world-class variety at the most competitive prices in the industry.
The second is our logistics portal, www.logistics.seaways.net which enables our clients to access our duty calculator and obtain all clearing and delivery costs at a click of a button. Our portal then provides tracking information by email and SMS as your unit is shipped, cleared, registered, and finally delivered to your doorsteps.
We value our customers and we are always looking for better ways to serve them. Thanks to the Automotive Industry Excellence Awards for recognizing our efforts, thanks to our clients, our dedicated members of staff, and all our partners in the industry. This win is not for Seaways Kenya, It's for all of us.