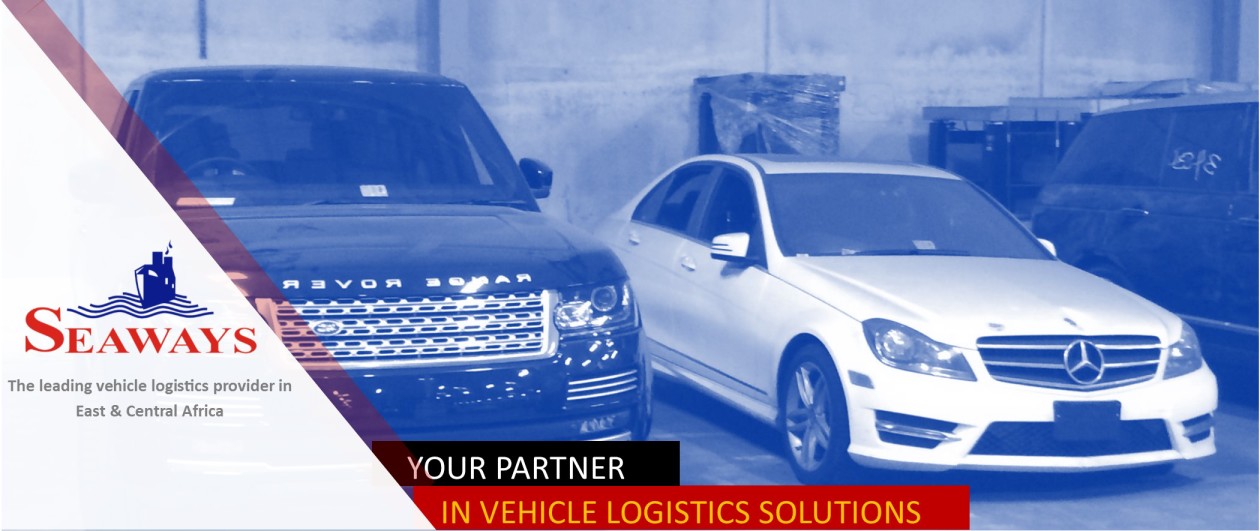 Get to know what it takes to import, clear and deliver your car safely
The government recently unveiled Prime Motors Japan, an unscrupulous dealer that was swindling Kenyans off their hard earned money in the pretence of being a genuine car exporter. 3 Kenyans reported to have lost 26,000$ cumulatively in the process of trying to import their cars through them. Where could these 3 Kenyans possibly have gone wrong?
Start by knowing the right places to source for your car.
Where to Source for My Car
Sourcing your car: Before you embark on your exciting journey of browsing through the rich array of car options that can be accessed through the internet, it is important that you seek advice from a regular car importer regarding the best car exporters to source from. There are a number of known credible Japanese exporters out there who cumulatively ship in close to 8,000 cars every month. Amongst them being the likes of Tradecarview, SBT Japan, IBC Japan and Beforward. From the depth of customer reviews and years of experience in the industry you can be rest assured that your car would safely be shipped should you go through any of these exporters. For the more savvy and experienced car importers, The Japanese Auction site comes across as the most credible and cost effective source for importing used vehicles. This is mainly attributed to the fact that each car being auctioned is presented with a detailed Auction Sheet. This Sheet gives you detailed reports on the exterior and interior conditions of the car while showing you the genuine odometer reading. It also contains extra notes that describe the detailed mechanical condition of the car. As you can see from the example shown on the right. Seaways is one of the longest serving car import agents with privileged access to the auction system. Simply submit your car details in this Car Import Inquiry Form to start getting competitive quotations for units in the auction.
Japanese Car Auction Sheet
How to Purchase your Car Safely & Ensure that it is Shipped
Buying & Shipping your car Once you have identified a unit that you would like to purchase either from a Japanese Car Exporter website or from the auction site, the following critical steps should be taken to best safeguard your money and time.
Visit www.myseaways.net, sign up or sign in and calculate the total customs duty, the total clearance fee and the total delivery charges for your car once it arrives at the port of Mombasa. You would then add this cost to the CIF price of your car to know how much in total it would cost you to buy, ship, clear and deliver your car to your final point of destination.
Once your satisfied with the cost, Request for the CIF Invoice with the payment details and procedures. You could also save the quote you got for clearing and delivering your car.
Ensure that the bank quoted on the invoice is a credible one i:e- Confirm and check if the bank mentioned actually exists in Japan and if it has a credible reputation. Some car exporters such as Tradecarview have a safe payment system where money only gets to the owner of the car once there is proof that the car has been shipped.
If your purchasing your car through the auction, Seaways (K) LTD gives you a flexible payment plan that includes 50% deposit of the CIF amount upfront then the balance of the 50% once the car arrives Mombasa Port.
Insist on a receipt once payment has been made. Print out the invoice and receipt and open a physical file that you would use to organize all relevant documents pertaining to your car. Where possible insist on a sales agreement contract as well.
You have Bought your Car! Great! What Next?
The Car Importation Process
Once you have successfully purchased your car the following processes take place Processes before your car is shipped (Estimated Duration 2 Weeks)
Your car is taken for quality check inspection in Japan as per the requirement by KEBS (Kenya Bureau of Standards).
An Inspection Certificate, otherwise known as Certificate of Roadworthiness is then issued once your car has passed the inspection process.
Afterwards your car is then deregistered to transfer ownership from the current owner. An Export Certificate is normally issued as a result to show that the car has been deregistered and approved for Export
Lastly all relevant documents are lodged with the Shipping Agent, who then books the next available ship that would transport your car oversees up to Mombasa port. At this point a Bill Of Lading is Issued with details of the vessel, the consignee and the item(s) being shipped.
Note: Make sure to give your exporter clear details of where you would like the physical clearance documents to be delivered to. The original car import documents normally arrive 2 weeks after the car has been shipped. You may also instruct the exporter to send the documents directly to your clearing agent should it be more convenient for you.
By the time your car is being shipped you should request your exporter or import agent to send you copies of the following documents to serve as proof that your car is on the way a. Invoice b. Certificate of Roadworthiness (Inspection Certificate) c. Export Certificate d. Bill of Lading
Japanese Car Auction Sheet
Processes after your car is shipped before arrival at the Port of Destination (30 Days)
Once your car is shipped you would need to send your clearing agent copies of your ID and PIN Certificate, together with copies of the importation documents if they do not already have them.
Your clearing agent would then start the process of preparing the Import Declaration Form (IDF). This is a form that is filled and submitted electronically to KRA. Its main purpose serves to inform KRA of the details of your cargo so that they may start planning for it. This process costs a standard fee of KES 5000/=
You should be expecting to receive the original documents within 2 weeks from the time your car was shipped. As soon as your documents are received, be sure to drop them off to your clearing agent so that they may prepare and commence the clearance process early enough.
Make sure to pay for your clearance service plus cost of customs duty at least 1 week before the Estimated date of Arrival of the vessel. Payment of Customs Duty can be made directly to your clearing agent (Only if you trust them enough) or you could pay directly by drawing a bankers cheque addressed to the commissioner of customs through National Bank.
Note: If you decide to pay your Customs Duty Directly to KRA, you would need to request your clearing agent to prepare and send you a copy of the Customs Entry Document for your car. You would then quote the Customs Entry Document Number in the cheque and include the amount as per the figure stipulated in the Entry Document.
Seaways has over 28 years experience in car importation and related logistics. We have been the trusted clearing agents for over 4000 car importers. Should you require professional advice and service sign up for free today at www.myseaways .net, Get an instant Quote for clearing and delivering your car, and make your order online. Our online portal "myseaways" would then give you a platform to manage all your payments and documents as you keep close track at every stage of the clearance process.
Your Car has now arrived at the port. How do you ensure it is cleared and delivered safely?
Process after your car has arrived at the port ( 5 days) 1. Once your car arrives Mombasa Port and Customs Duty has been successfully paid, The assigned Customs officer passes what we call a Customs Entry. A customs Entry is a Customs Document that stipulates the details of the consignee/owner of the car, The Pin Certificate and ID no, Details of the consignment and a breakdown of the relevant taxes to be paid. 2. Once Customs Entry is passed, all clearance documents are presented to a verification officer, who would check the physical car and tally it to the details of the documents. If the officer is satisfied that the information presented is accurate, The Vehicle would pass the verification stage. 3. After Verification your clearing agent will apply for registration number plates for your car. 4. Immediately the registration plates are issued and fixed, your car would be ready to be released from the port and delivered to you. 5. You may then decide to collect the car from Mombasa and drive it to your house, or subcontract a driver, your clearing agent or a car carrier to transport it to you. 6. Be sure to apply for comprehensive insurance before your car is released from the port to safeguard you from any eventualities that may occur in the process of handling or transporting of your car. So back to the main underlying question, where did the 3 Kenyans who lost over 26000$ importing their car go wrong. Perhaps they went at it alone without seeking professional advice. Maybe they were not vigilant enough and did not take any measures to safeguard their payment, they definitely selected the wrong source. What is important is that you do not have to suffer the same fate. You are now fully equipped and empowered to import your car with confidence and assurance.
About Us
Seaways is a specialized car import & logistics company that was established in 1987. Our unprecedented advancements in car import logistics technology and our expansive wealth in experience sets us apart as one of the leading motor vehicle logistics experts in Kenya. Our propriety customer portal lets you calculate duty, get comprehensive quotes for clearing and delivering your car, place orders for clearing your car online and track the clearance progress together with all your payments and necessary documents all in one place. For the first time the experience of clearing your car from the port has been made stress free and convenient. Sign up for free at www.myseaways.net for more.

Call Us:
+254709925000, +254736458080

Reach Out:
Yaya Center 3rd Floor,
Argwings Kodhek Rd, Hurlingham.
P.O. Box 62918-00200, Nairobi.
Contact Us
Please leave your contact info and we will contact you back