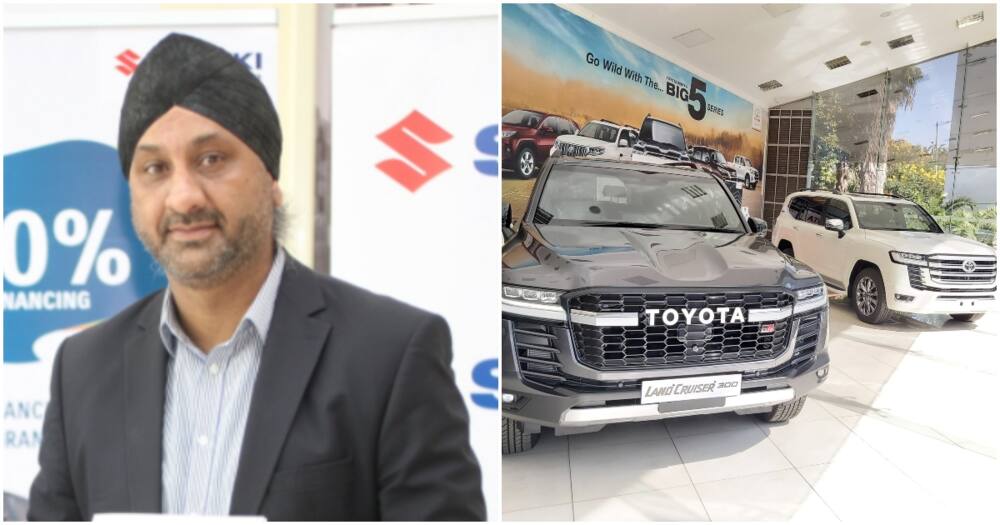 Kenyan motorists will now be able to trade in their old Toyota models and top up money to purchase new ones.
Toyota Kenya, which has changed its name to CFAO Motors Kenya Limited, has stated that it will collaborate with Automark, a subsidiary that deals with certified pre-owned vehicles.
This is their latest tactic for increasing new vehicle sales.
Arvinder Reel, CEO of CFAO Motors Kenya Limited, told Business Daily that the company is implementing a strategy to increase new car sales.
According to the news outlet, the arrangement will allow their consumers, who include wealthy families and private businesses to upgrade their vehicles.
Trading-in Conditions
The CEO stated that the company is working on a checklist that will help determine the worth of a trade-in vehicle as well as other factors such as year of manufacture and mileage.
The checklist will go through the vehicle's overall condition to make sure it's in good working order and hasn't been in any accidents. The vehicle must not have been stolen and must have valid documentation in order to be traded in. In addition, its engine, among other things, should be in good operating order. Apart from Automark, the corporation will also collaborate with another subsidiary, AutoFast, which provides vehicle servicing. CFAO will also collaborate with Winpart, a company that distributes used genuine replacement parts. "Tokyo Tsusho Corporation, which also owns DT Dobie and the Pan-African enterprise CFAO Group, ultimately controls all of the firms," Business Daily reported.
Decline in sale of high-end vehicles
CFAO Motors Kenya made the move after the number of high-end cars sold in Kenya fell by 25% in 2021, to 114 units, down from 152 units in 2020. According to data from the Kenya Motor Industry Association, most luxury automobile dealers saw a drop in sales due to higher showroom costs and supply issues caused by a global semiconductor shortage. DT Dobie and Inchcape Kenya, among other luxury car dealers, reported a drop in orders.
Increase in demand of second hand vehicles
In the meantime, the number of imported used cars has increased, reaching 78,304 units in the nine months leading up to September 2021. According to the Kenya National Bureau of Statistics (KNBS), the statistic represents a 21% increase over the 64,551 units imported in the same time in 2020. Experts believe the surge in demand is due to overflowing of orders placed in 2020, when COVID-19 regulations caused shipments to be halted.
Due to the constraints, vehicles arrived late in the country.