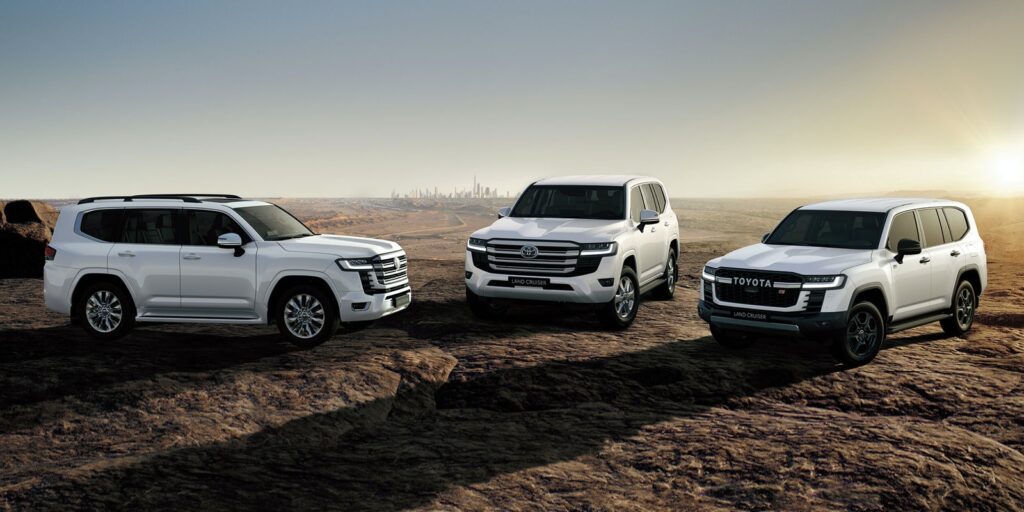 The Land Cruiser is a series of 4 wheel drive luxury SUVs produced by Toyota. It is the second longest-running SUV in production and has sold over 10 million units worldwide. The first LC was produced in 1951 on order of the Japanese Military.
Since then, Toyota has released new models sequentially up to the previous model, the Land Cruiser 200, which was released in 2007. The LC 200 offered numerous features and upgrades over its predecessor, these include, but not limited to, a Smart Entry (a sensor is triggered when the remote is brought near the vehicle, allowing the user to simply touch the door handle to open it), Smart Start (Start/Stop push-button for ignition), 4-zone climate control on Sahara models, 10 airbags (VX & Sahara), various driver-assist technologies and an all-new optional V8 diesel engine, the Toyota VD engine (a twin-turbocharged version of the engine used in the 70 Series).
After 14 years of Toyota producing the LC200, they have finally decided to release a new model; the LC300 2022. This has been completely reinvented under the all-new TNGA (Toyota New Global Architecture) platform for improved ability both on and off the road.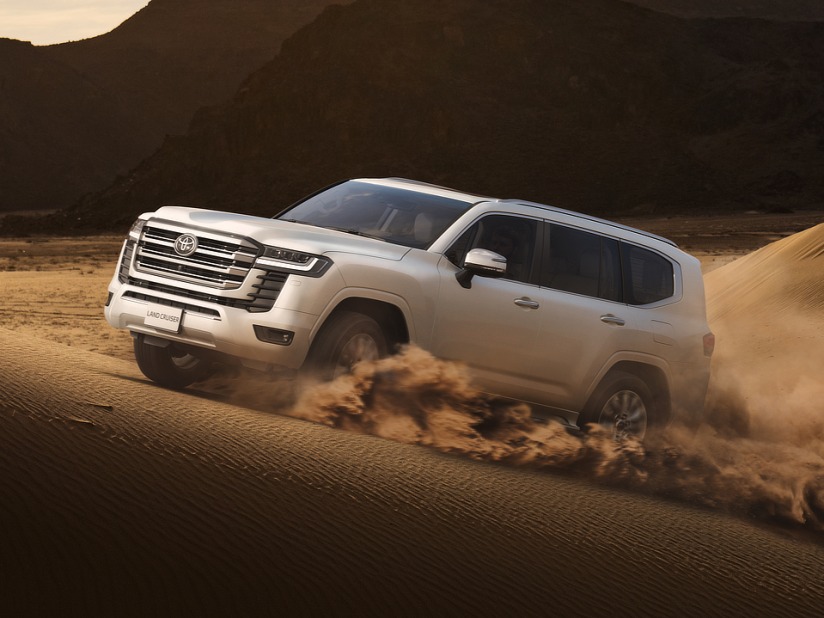 The most shocking change on this new model is that Toyota has changed from the 4.5 litre twin-turbo diesel V8 engine that was very loved in the 200 for a new 3.3 litre twin-turbo diesel V6 engine. However, that does not mean that it has less power. The cylinder count might be less, however the 300's V6 pumps out 225kW of power and 700Nm of torque, which is an increase of 25kW and 50Nm more than the old V8. Customers will also get an option to get a 3.5 litre twin-turbo petrol engine which offers 305Kw of power and 650Nm of torque.
The torque is channeled to all four wheels through an all-new 10-speed automatic transmission, in place of the previous 8-speed unit. This will reduce fuel consumption and CO2 emissions by 10% compared to the previous model.
It is a body-on-frame vehicle, with the frame redesigned to reduce weight and improve its rigidity; overall the new Land Cruiser is 200 kg lighter than its predecessor.
The Land Cruiser 300 is the new flagship for the Toyota SUV range and will definitely be a car that will outsell any previous model. This model will be available for sale this September 2021. Register your interest for further information and price details
Seaways LTD is the leading car import centre for the latest models and customised units. We can help you choose the right car at the right price and guarantee quality. Shipping, customs clearance, and delivery to your doorstep are done in-house. Get accurate cost of the car you want to import through our award-winning portal inclusive of duty, shipping fees, and all other fees needed to get the car delivered to your doorstep.