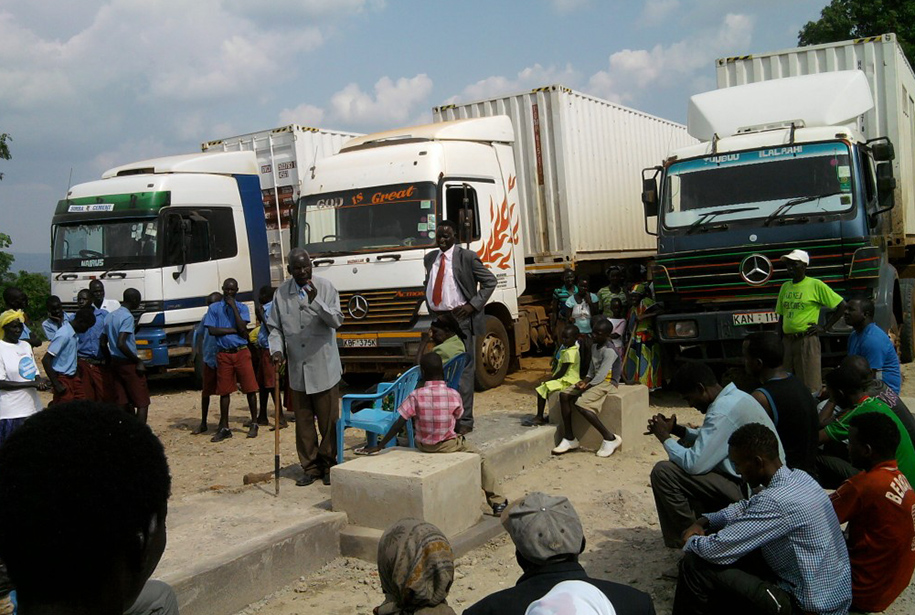 We were more than honoured when Kadi Australia,  a non for profit organization based in South Sudan, approached us to help them transport mobile clinics from the USA to Kajo Keji . Kadi Australia was founded by Ben Yengi OAM with the main aim of making a difference in South Sudan following 20 years of civil war. They have taken part in numerous projects to raise funds and provide basic social amenities to the most affected villages in the area.
The mobile clinics arrived just at the right time. The health care system in South Sudan needed to be restructured and revamped urgently if its people were to survive the aftermath of the civil war. We therefore commended Kadi Australia's commitment to properly maintain and carefully coordinate the use of these mobile clinics. This effectively contributed to strengthening linkages and helped malnourished people in the region. Each mobile clinic was equipped with consulting spaces, collapsible examination couches, emergency/wheelchair pathway, air conditioning, a fully equipped operational theatre and a handful of surgical equipment.
We strongly believe development starts with a nation's ability to make available basic amenities to its people at an affordable rate. We are therefore grateful as Seaways to have handled the logistics that made this a reality in South Sudan. We are always open to aiding in emergency & relief logistics solutions as these contribute directly to the improvement of lives in developing regions.